2GEM

Follow current events of 2GEM project here:
---
---
---
According to statistics, migration to EU countries has increased rapidly in the last two decades. The so-called second and 1.5 generation of migrants occupy a specific position in the group of newcomers. These migrants are the focus of the new European project 2GEM or Second Generation of European Migrants, which Spolek PELICAN is a part of.
The project aims to equip these two generations of migrants with the required skills and competencies to function as intercultural workers, to connect their own community with local people and thus contribute to the better integration of future newcomers.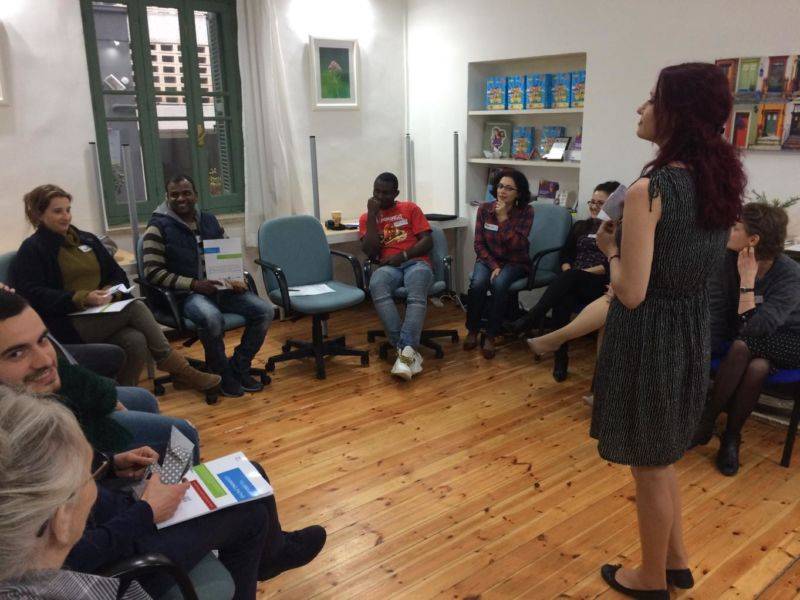 1.5 and second generation of migrants
The 2GEM project will focus on two generations of newcomers. The term "1.5 generation" refers to migrants who came to a new country before or during their early adolescence. This generation represents a very specific group because they bring customs from their home country, but at the same time they adapt to the new country and so, they grow up on the border between two cultures.
People from the "second generation" of migrants therefore differ in many ways from the rest of their community, such as them having been born in a new country. Unlike their parents, they often consider the country in which they were born to be their home. The second generation of migrants is also fully integrated into society – they speak the language of the host country fluently and they spend most of their time in the local environment (schools, friendship groups, etc.).
Unique opportunity in the field of intercultural work
Both of these groups occupy a unique position in the migrant community. Their position on the border between two cultures can cause conflicts between the generations, but it can also bring a unique opportunity with great potential. The 2GEM project has seized the opportunity to realize this potential and seeks to help 1.5 and second-generation migrants acquire the necessary skills and knowledge to function as intercultural workers and thus contribute to the better integration of newcomers and first-generation migrants.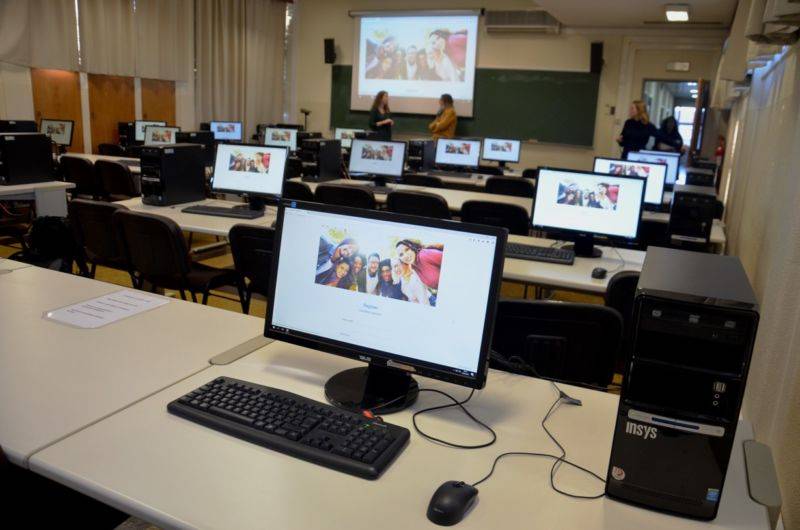 ---
Project outputs
Detailed overview of available information on the issue of 1.5 and second-generation migrants and intercultural work.
2GEM_IO1_Repository_Final-2

---
Compilation of information about intercultural work.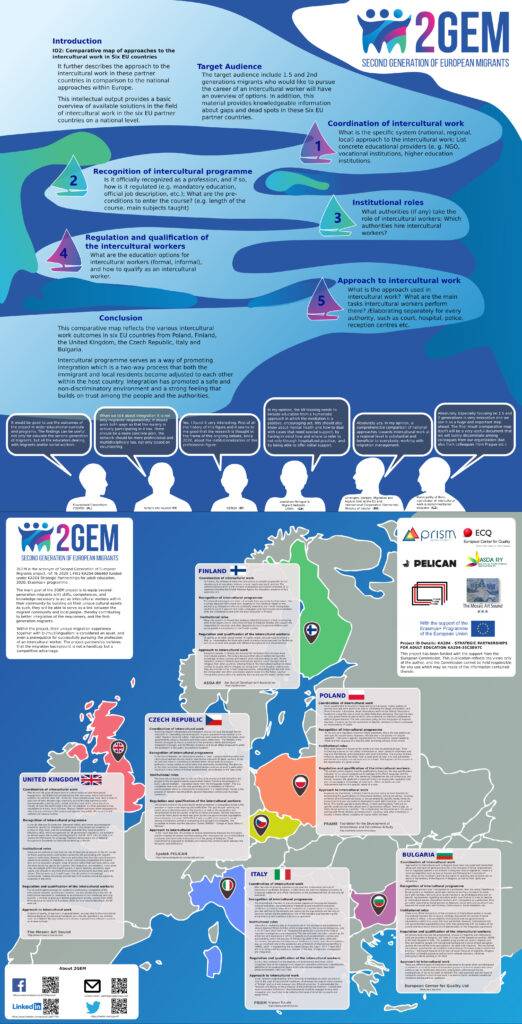 ---
Guide for trainers and teachers on how to run a course for intercultural workers.
IO3Guide-3-2

---
Training program for intercultural workers of migrant origin from 1.5 and second generations. This program will provide them with both theoretical and practical skills needed for the job, as well as opportunities for further vocational training.
2GEM-IO4-A2_Training-CONTENT_FINAL-1

Innovative online course with all project outputs freely accessible for everyone (students, teachers, non-profit organizations, social workers, etc.)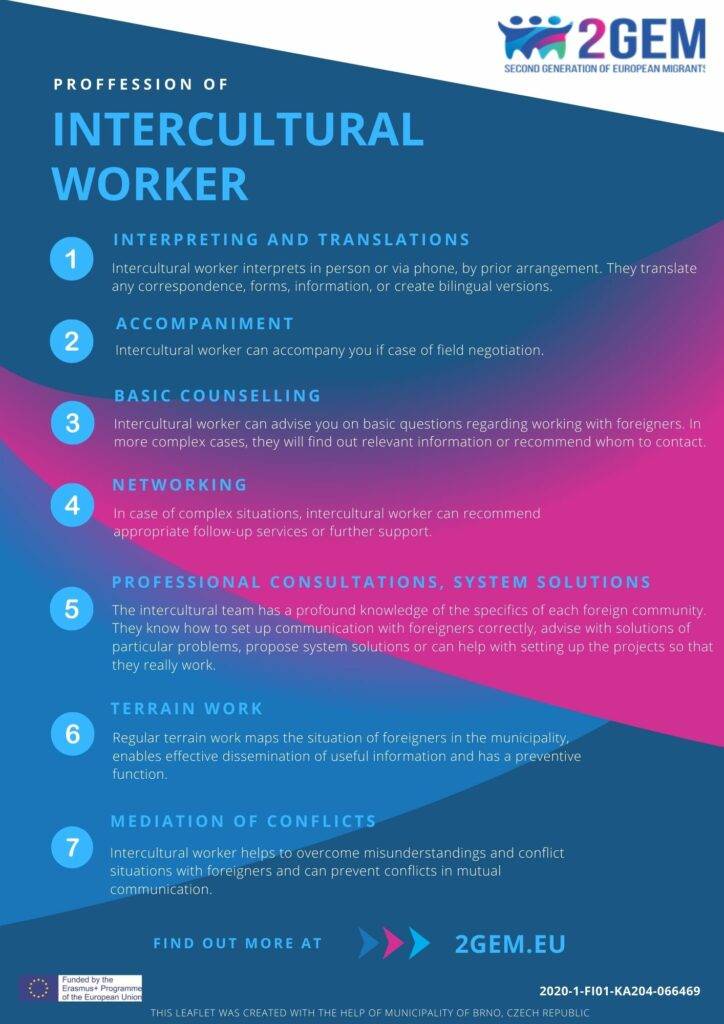 Project partners
The partnership of the six countries: Finland, Poland, Bulgaria, the Czech Republic, the United Kingdom and Italy, benefits from the geographical spread across Europe as well as from the diversity of the individual organizations. Thanks to diverse specialisations, education systems as well as cultures and contexts in general, the 2GEM project can bring both a unique national perspective and an interconnected European perspective.
Partners of the project are:
---
Pictures from 2GEM project meeting in Bulgaria
Pictures from 2GEM project meeting in Palermo
---
Are you interested in more about this?
If you are interested, we are happy to come to you and present the project to you, organize a workshop for your employees, provide consultation on a diploma thesis, etc. Help us raise awareness of topics that really matter!