ILoIC
The spread of Covid-19 severely influenced people's lives. Besides the efficacy of the medical services the attention wavered when it came to the role of social and family structure of many nations. In the Visegrad 4 region (V4), family attachments suffered because of the pandemic. 59 % of Czech young people admits their basic family structure has been broken due to their neverending online communication and overall, the pandemic negatively inlfuenced their emotional well-being. The war in Ukraine also impaired friendships and relationships. Young Ukrainians desire real contacts, although they are more and more dititally literate.
Our project ILoIC (Intergenerational Lab of Interactive Cinema) is based upon the idea that young people's empowerment through the help of new tools and knowledge in the area of storytelling and digital creativity will create a better understanding of cultural heritage and its flourish. This form of engagement will achieve an easier way to deal with issues from Covid and war in Ukraine. The main aim of the project is to increase the quality of cultural and educational activities in the context of informal education through the development of inovative approach and tools in the areas of cultural management, cultural education, education and cultural heritage and also support exchange and sharing of new creative tools.
Project outputs
During this project, we will be working on these particular outputs:
Interactive map that will show objects of tangible cultural heritage in V4 region. This map will be the main theme of youth exchange that will take place in Poland during the summer of 2023 and a number of events will take place, such as workschops about video-creation, digital-storytelling and youth e-mentoring.
12 short interactive and participative videos that will contain description of some cultural heritage objects.
Digital stories effectively support various prosocial iniciatives. They can also be a huge asset for seniors who can improve their digital literacy and creativity.
Partners of this project
4 partners are engaged in the project ILoIC development, Czech republic, Poland, Hungary and Ukraine. The created materials will be translated into all four languages and will enable their implementation not only into the partner countries but also, thanks to the English translation, into many others.
IRIS – Fundacja Instytut Re-Integracji Spolecznej (Poland). The company deals with social inclusion and diversity. The team strives to help families with low social status, those at the risk of social exclusion, disabled or socially excluded citizens and seniors. IRIS is the project coordinator.
SOCIETY INITIATIVES INSTITUTE (Ukraine). This organization deals with community development, youth empowerment and public education. They aim to create opportunities for disadvantaged communities through various projects and help develop civil society.
KÉPKOCKA ALAPÍTVÁNY (Hungary). The aim of this young company is to help indipendent film-makers in Hungary. It strives to become a relevant alternative to National Film Institute in Hungrary. At the same time, it strives to be able to be a finantial support for the final exams of film students, independent short films and videoclips and to organize a film festival and educational programs.
Meetings and workshops
First kick-off meeting in Brno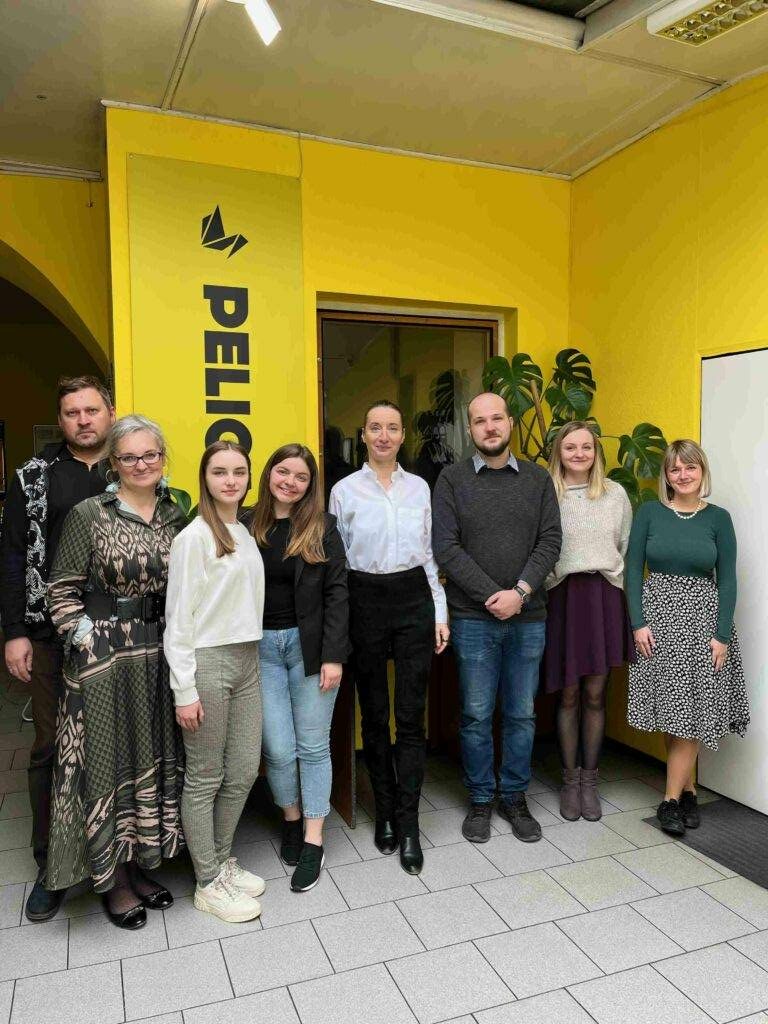 What is Happening in ILoIC?
If you are interested, we are happy to come to you and present the project to you, organize a workshop for your employees, provide consultation on a diploma thesis, etc. Help us raise awareness of topics that really matter!
If you want to learn more about this or other European projects, contact us at info@skolapelican.com.