MEDICE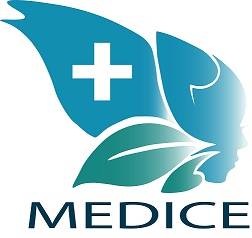 Description of the Project
Female migrants living in the Czech Republic have more difficulty in accessing health care. Often, this is due to the language barrier and a lack of awareness concerning the Czech healthcare system. According to the Report "Promoting the health of refugees and migrants" (WHO, 2017) women and children are particularly vulnerable to health problems. In light of this, MEDICE aims to:
help women understand how the health care system works in five European countries (Cyprus, the Czech Republic, Iceland, Poland, and the United Kingdom)
support them in developing health care vocabulary
facilitate women's contact with doctors and medical staff
Target Group
The project's target group is mainly female migrants, but also educators, language teachers, non-profit organisations, and volunteers involved in the integration of immigrants, and health care providers.
Outputs
Healthcare system e-map of Iceland, Cyprus, Czech Republic, Poland and the UK, an online resource about how the health system works in these countries
E-glossary with terms connected to health issues.
Women Healthcare Multi-language Package on women's health, diseases and lifestyle
Infant and Child Healthcare Multi-language Package with expressions, multi-word lexical units, and typical sentences on children's healthcare issues
Multimedia Mentoring Guide with a series of modules for training migrant women to act as healthcare mentors within their communities
Online Open Educational Resource Database
Mobile App designed to run on a mobile device such as a phone or a tablet
All outputs will be available in 15 languages: English, French, Czech, Polish, Lithuanian, Greek, Icelandic, Arabic, Russian, Ukrainian, Belarusian, Vietnamese, Armenian, Thai, and Afrikaans.
Project partners
Contact
Project website: www.mediceproject.eu
Project Facebook page: www.facebook.com/MediceProject/
Photogallery
Want to know more?
If you want to learn more about the project, contact us either at info@skolapelican.com, by phone at +420 774 742 296 or in person at Lidická 9, Brno. If you are interested, we would be happy to visit you and present you the project in person, organise a workshop for your employees, or provide consultations for your diploma work, etc.